Vanity countertops are worth your special attention. You want it to be beautiful, but don't forget that it should be able to stand up to water, cosmetic, soap. So, we immediately delete from the list delicate, easy-to-stain surfaces. Here is a closer look at some of the most sought-after bathroom countertops.
Ceramic
Bathroom tile is affordable, easy to clean and sturdy. And technology means that it can look like almost anything. The choice is really great. The cons: tiles can chip or crack and the grout may attract mildew and stains.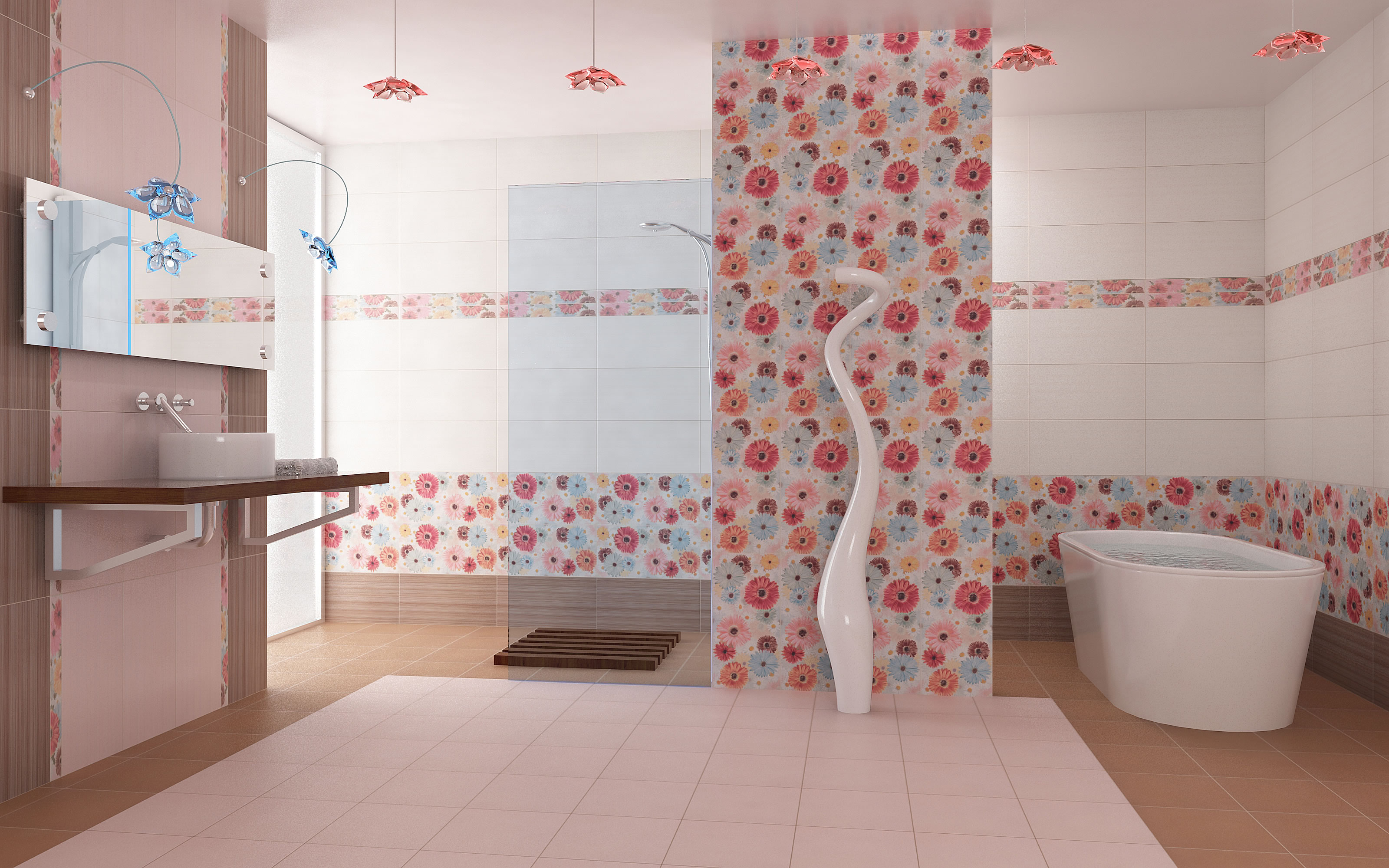 Laminate
Economical and available in a range of finishes (including those that look like solid surface or granite), the laminate is a go-to vanity top material because of its versatility. It stands up to water and is relatively stain-proof, but it will burn, dull and dent.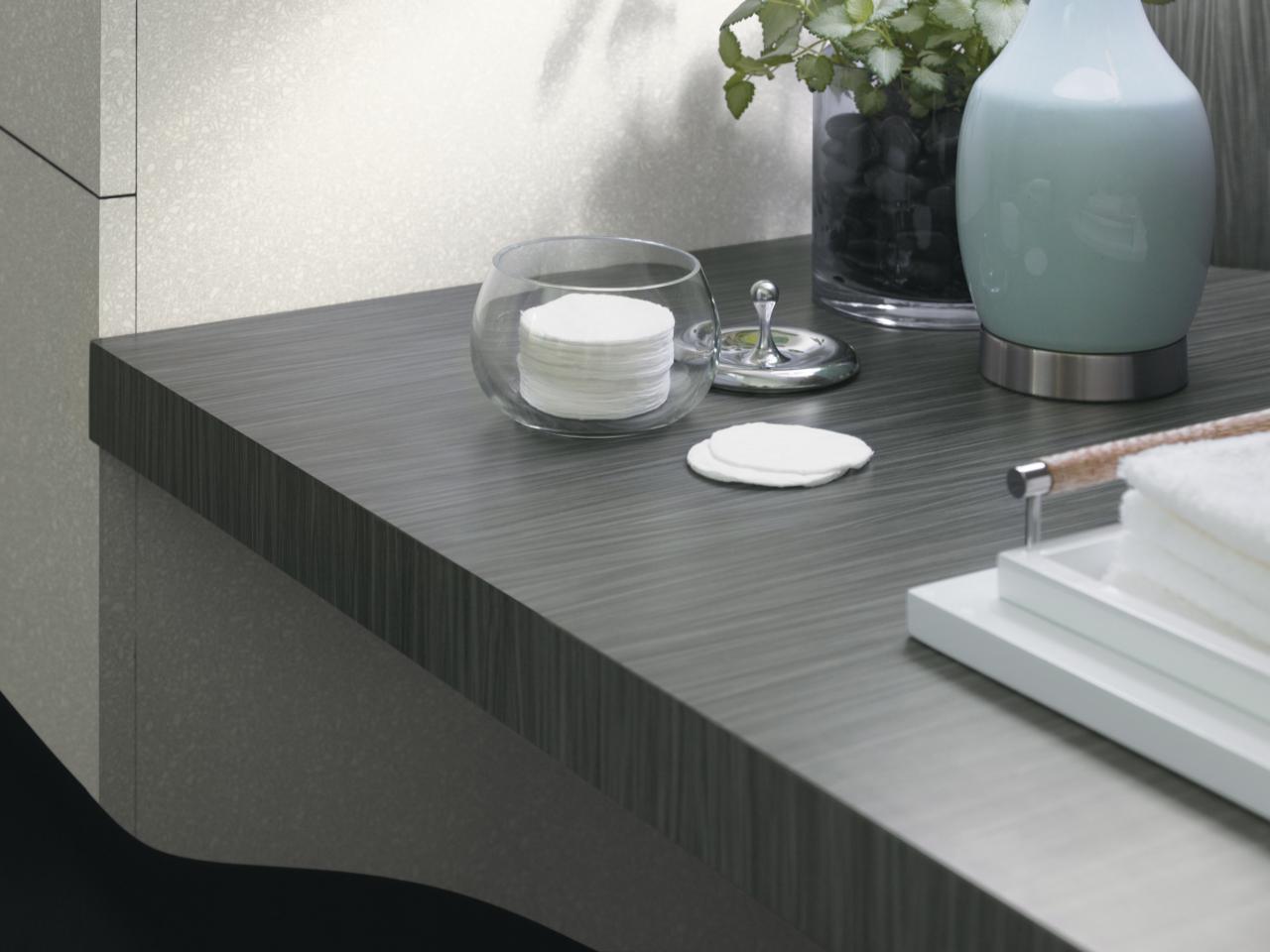 Granite
Granite is hard and scratch resistant, and requires minimal upkeep when properly sealed. It's impervious to humidity or damage from a hot curling iron and it lasts just about forever. This semiporous stone still needs regular resealing to prevent staining. If you're considering granite for floors, skip a polished finish, which can be slippery when wet, and choose a honed (or matte) tile.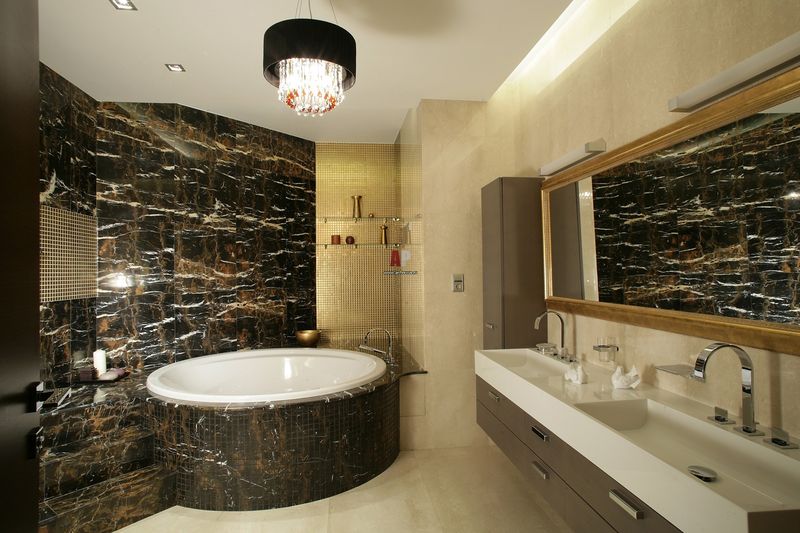 Marble
If you're looking for classic luxury, marble tiles will get you there. Marble works well in most bathroom areas and can be found in tons of colors. Marble surfaces are long lasting and strong enough to resist most chips or dents. But marble's porous nature makes it prone to stains, scratches and etching from acidic substances and requires periodic sealing to maintain the finish.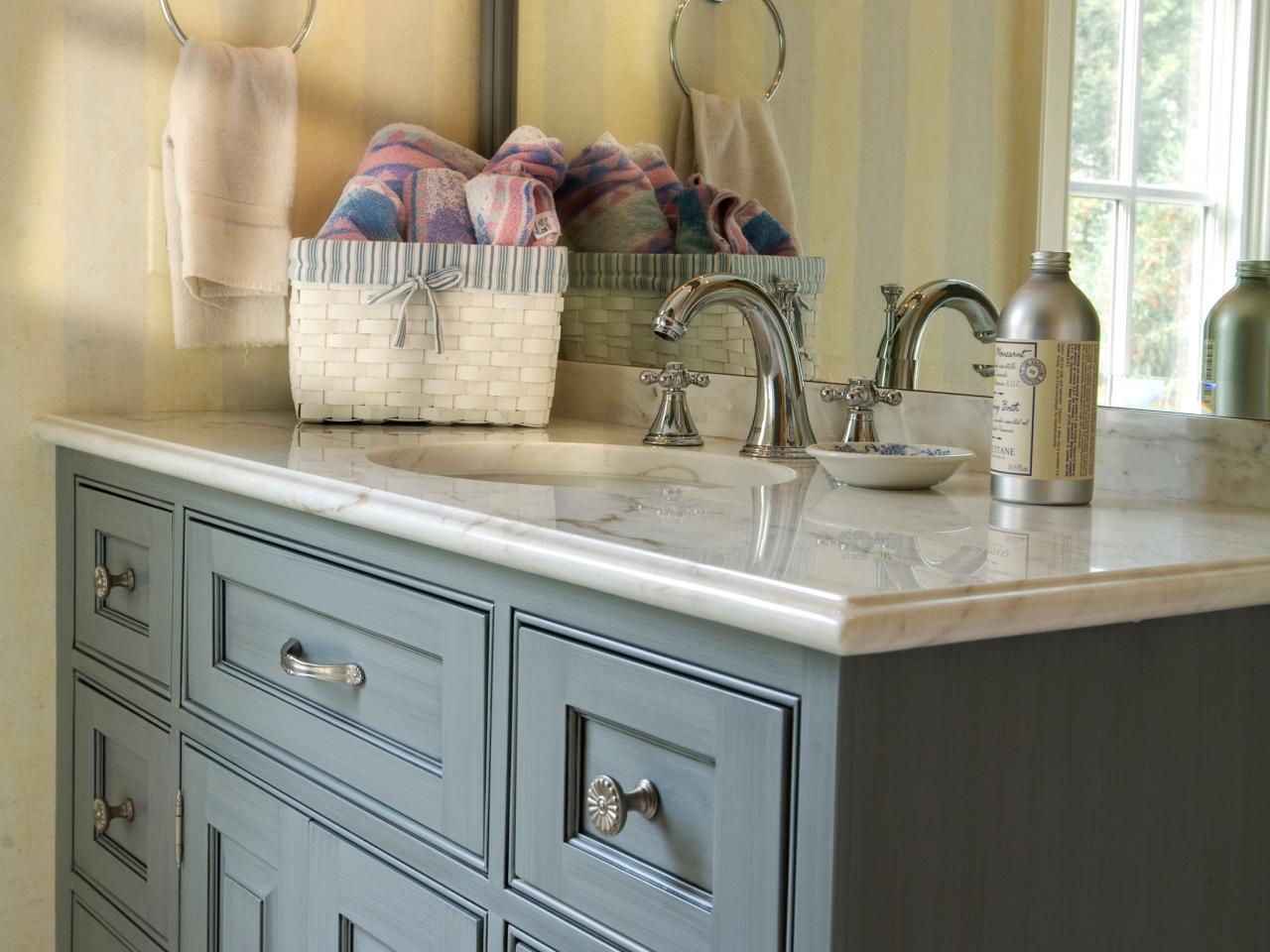 Quartz
Quartz is one of nature's hardest and most abundant minerals. In fact, nearly every type of stone contains some percentage of this ubiquitous material. It's naturally resistant to moisture, stains and bacteria. Scratches are easily buffed out with fine-grade sandpaper, and the surface can handle high heat (curling irons, for example). Quartz surfaces are among the most coslty, but durable, ones.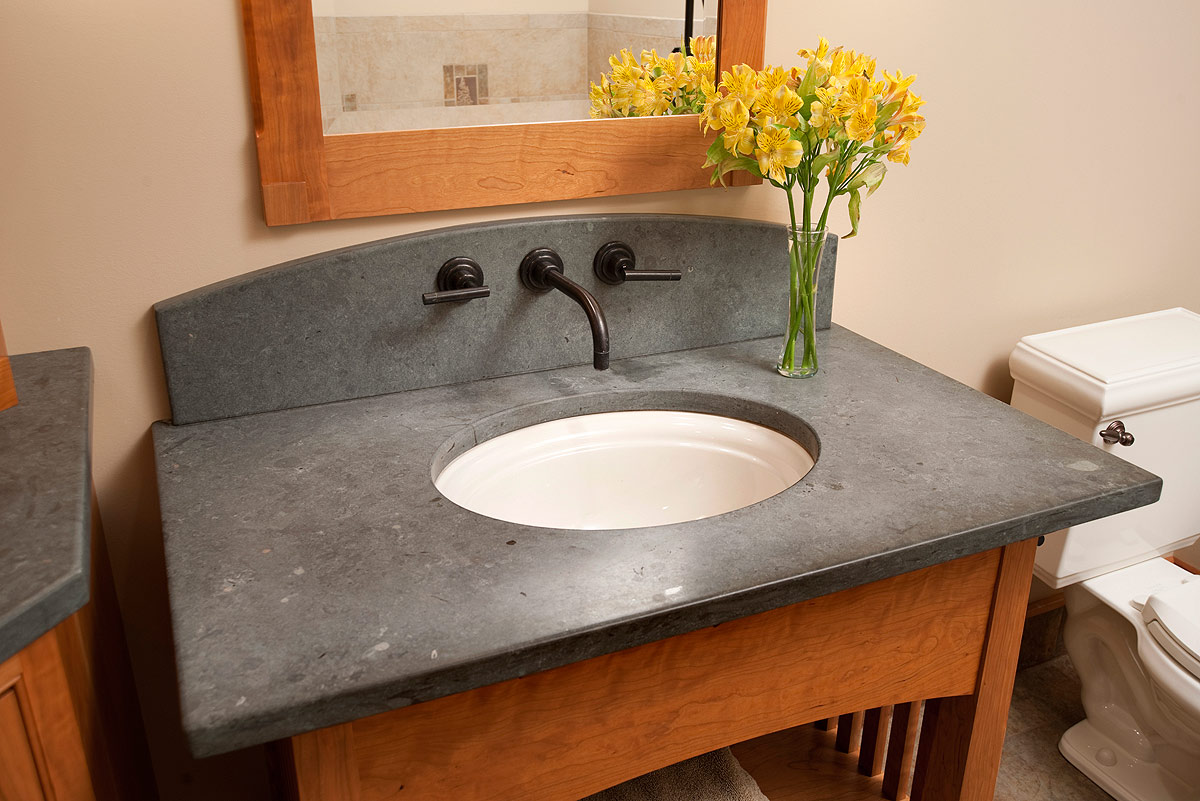 Glass
Glass reflects light and comes in limitless colors, offering design options that ceramic and stone can't. Glass is appreciated mainly for its beauty, but keep in mind that even glass tiles designed for wet areas can trap moisture behind them, so it's best to hire a pro to oversee the process, especially if your plans involve the shower.