Many people consider the kitchen the heart of the house. Here you should feel yourself in your cup of tea. Furniture of bright colors can make your kitchen look very special, welcoming. Besides that, every color can create a different mood. Continue reading to learn what effect the most popular colors of kitchens have on you.
Red
It is a bright warm color, that evokes strong emotions. Red is associated with love, warmth and comfort. It is a color of passion, too. Besides that, warmer colors such as red are believed to stimulate the appetite.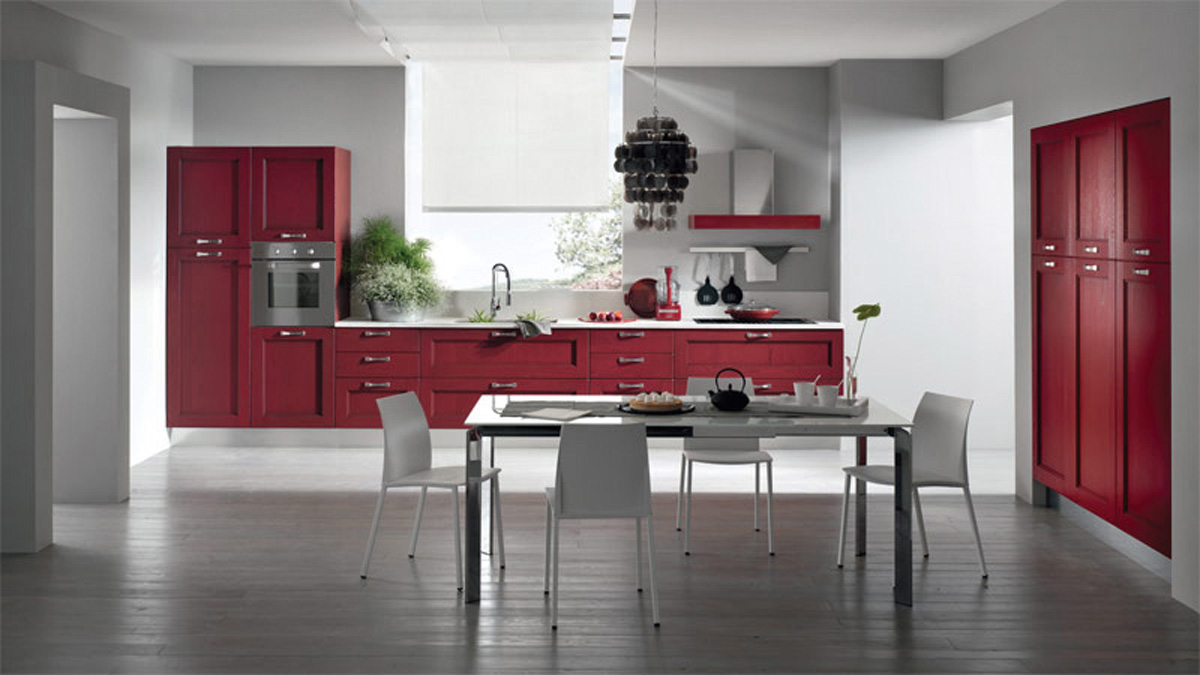 Blue
Blue is another color that works well in kitchens. It calls to mind feelings of calmness or serenity. It is often described as peaceful, tranquil, secure, and orderly. Blue is one of the most popular colors, but it is one of the least appetizing. Some weight loss programs even recommend eating your food off of a blue plate. Blue rarely occurs naturally in food aside from blueberries and some plums.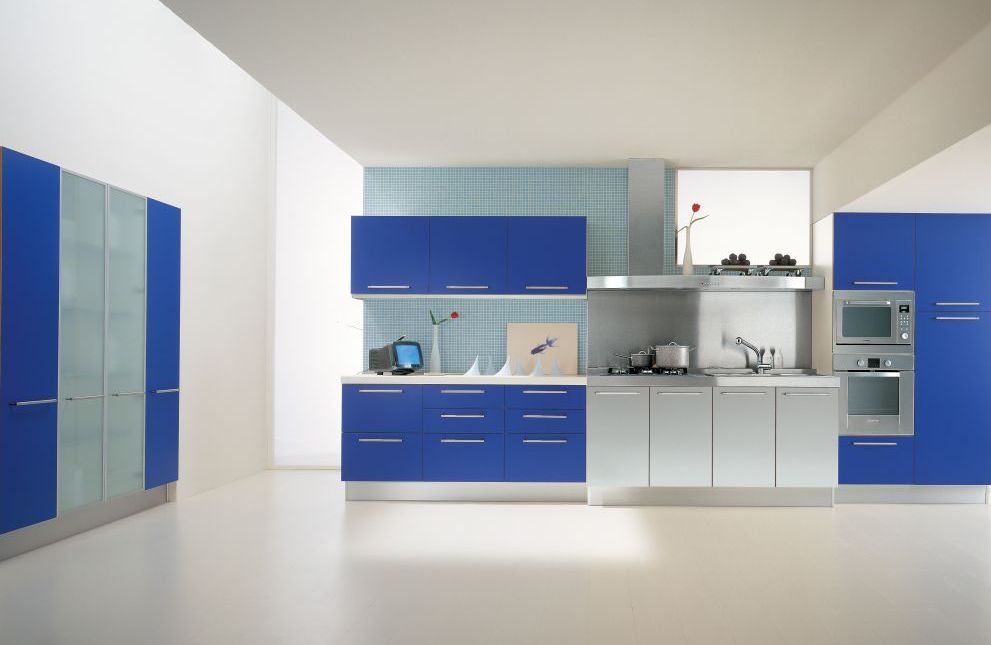 Yellow
Yellow can instantly brighten up a room. Also believed to make people hungry, yellow has a soothing quality and will instantly make people feel calm and happy in your kitchen. Yellow can make the kithen feel bigger and brighter, and it pairs well with white and gray accents.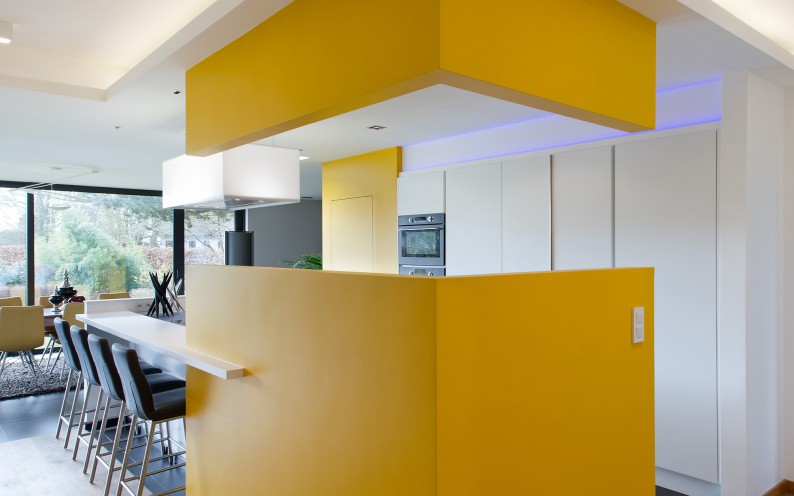 Green
Green symbolizes nature. It is a calming, refreshing color. There are many different shades to choose from including mint and apple green, which pair nicely with white and wood accents. Green is a good choice for your kitchen because it helps to relax and forget about the problems, and that is important while cooking or having a meal.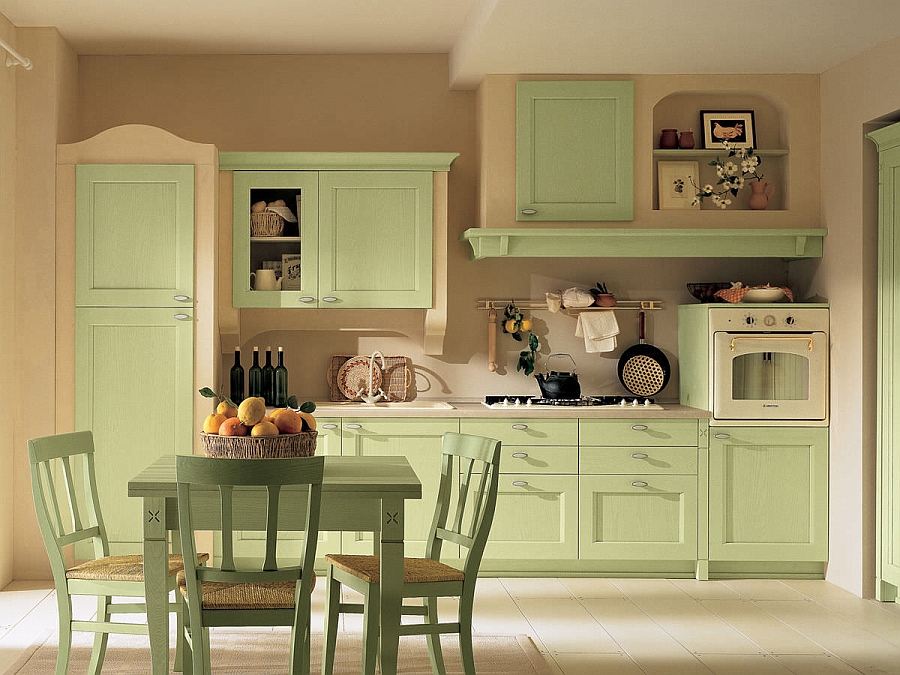 Black
Black items in the kitchen can look very stylish and modern. Black is often seen as a color of sophistication, as in 'the little black dress', or 'the black tie event'.  In color psychology, black means power and control. It implies self-control and discipline, independence and a strong will, and giving an impression of authority and power.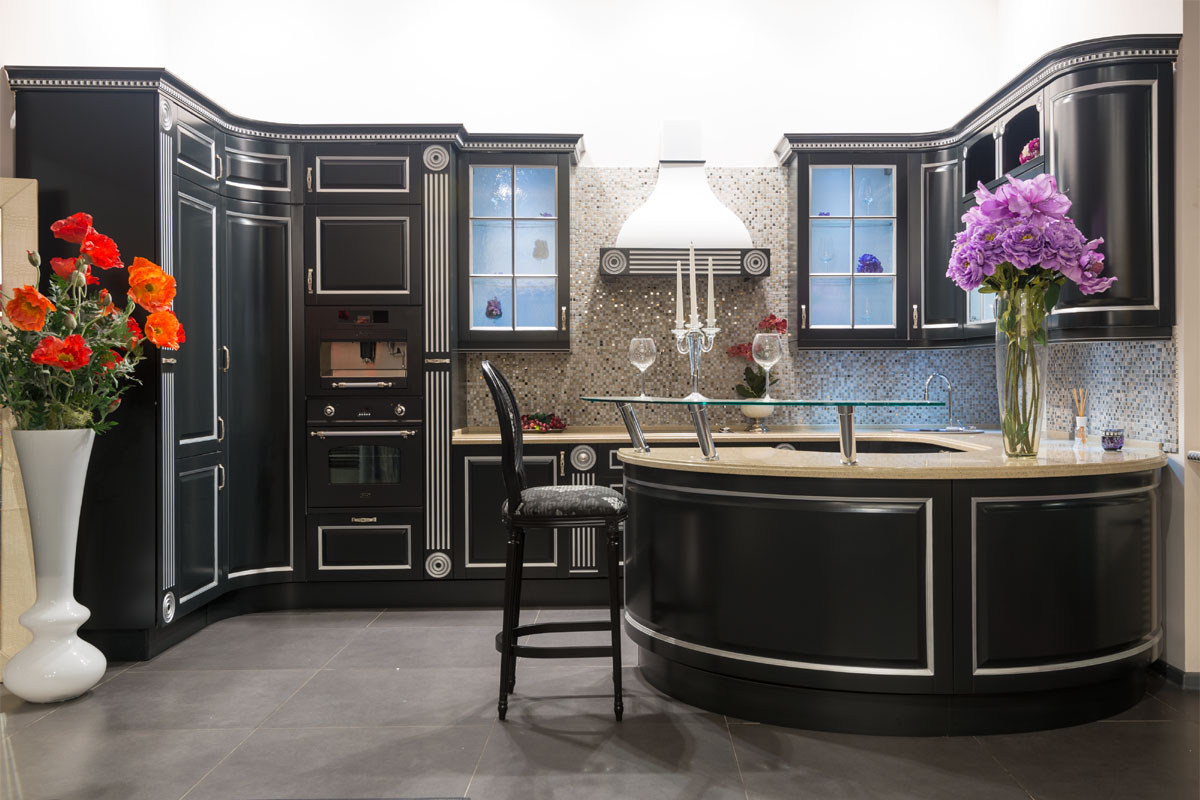 All the kitchens listed in this article you can find on our website