Urban bathrooms create a simplistic and clean feeling. In order to design your bathroom make sure to utilize geometric shapes and patterns, clean lines, minimal colors and modern furniture. Modern design moves, from creative tile to freestanding tubs, define these sleek bathrooms.
Free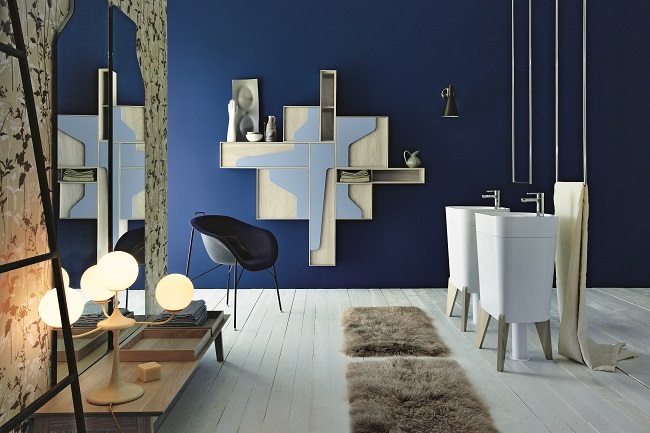 A new way to see your bathroom as a place to break the mould! The Free is extremely modular and highly advanced. Thanks to a very contemporary yet retro-inspired style, its elemento can be customised and follow a free structure – ideal to add wheeled units, benches, open units or trays.
Free is available in Pinus Serotina and colored matt finish, including sample colors, on the same support.
Joy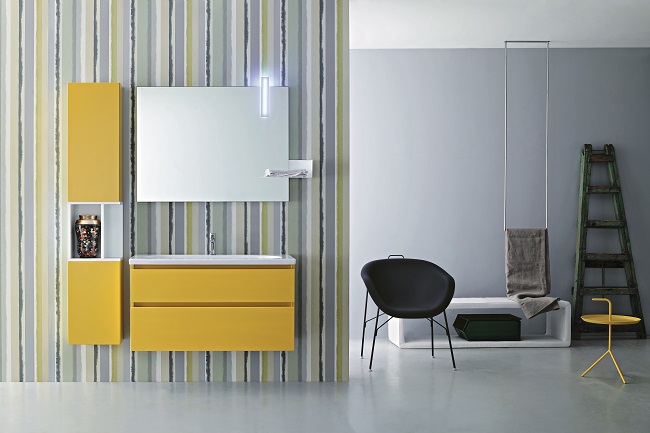 The Joy is pure simplicity, clean-cut beauty and refined elegance. The Joy has a sophisticated and contemporary flair, where details are key to uniqueness. When essential meets quality, you get Joy.
Modular units, see-through containers, curved drawers, mirrors with built-in lighting and decoration quotes, offset cut: these are the features that make of Joy a truly magnificent piece of design – a work of art.
Maori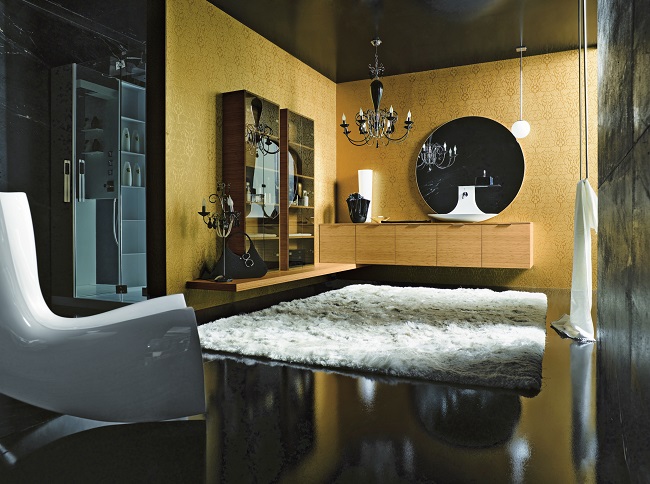 Maori is all about tribal rituals, Haka dances and a Polynesian touch. A far-away world of strong emotions for those who wish to stand out of the crowd, far from being ordinary. Maori combines ebony, bamboo and matt sample lacquers with off-square, curved base units to create an alternative to traditional bathroom cabinets.
With Maori, luxury and design coexist and still enhance functionality: its 4-cm doors are lightweight, too. Ideal for spacious rooms, it features stunningly exclusive units such as the Kao and New Taki washbasins.
Movida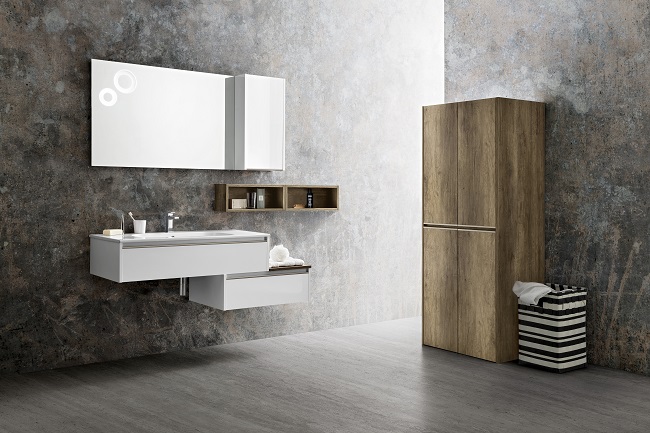 Thanks to its excellent quality/price ratio, to the many furnishing ideas, to useful and practical suggestions for the laundry and to the handleless fronts, Movida is the modern bathroom by Cerasa that is ideal for young couples and new families.
Five wood-effect finishes complete this model and acknowledge Movida as the functional, versatile and refined bathroom you were waiting for.
Play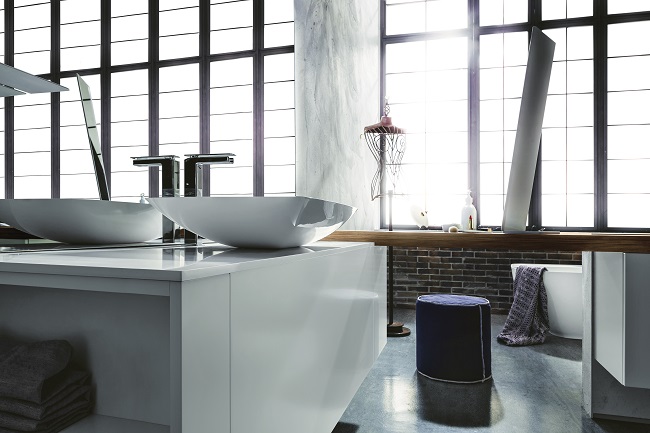 The Play collection is ideal for those who don't take life too seriously and like to walk the less trodden path. The Play model comes within the Modern line, where minimal meets basic as well as in the Design line, where life is tickled by a zest of curiosity.
The wide range of materials, finishes, tones and units allows for expressing your individual style and imagination, creating unique and innovative compositions. Let's have some fun! Let's Play!
Ryo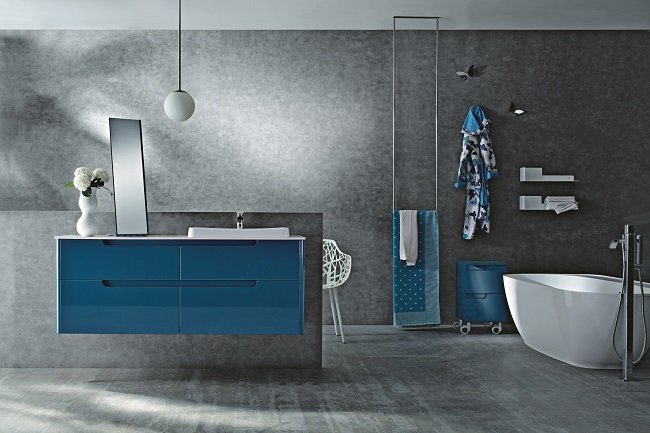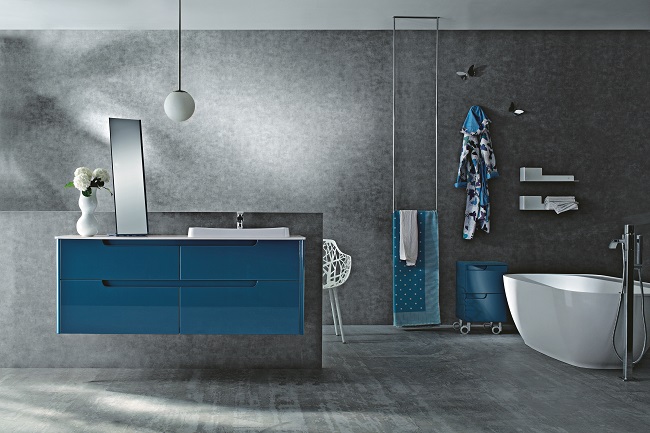 The Ryo design bathroom, designed by Spessotto and Agnoletto, is a functional, light and minimalist bathroom. Its strong and winning personality turns your bathroom into a unique place. How? Just like this: a distinctive feature of Ryo is the unsymmetrical grip recess used instead of a handle for an easy grasp and the metal open units that can even be installed between wall units to create a funny effect.
Ryo offers you total freedom of arrangement, even on the wall!
Suede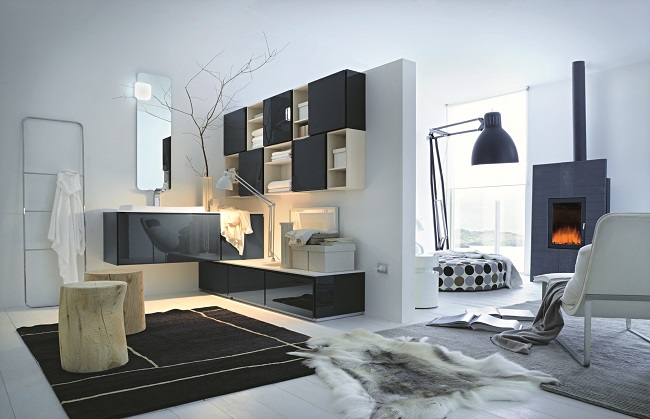 Suede is all about creating a bathroom that suits any living style: from the informal and typical Nordic approach, to a more tribal and exotic African flair, and again a more cosmopolitan, all-American way.
The Suede adjusts to each and every need, stealing the spotlights in any space.