Textile design is an important part of interior design; with a careful, reflective process of choosing textile designs, an interior designer can take their designs to the next level. To be successful in textile design, a designer must have a technical knowledge of materials as well as a creative eye for design. Without these, a designer will end up with a product that does not match the overall design. With an extensive knowledge of fiber, yarn, and dyes, a textile designer can create an end product which enhances interior spaces in a beautiful way.
Textile design can wonderfully enhance an interior design project; the use of color and materials can result in a truly stunning space which delights and inspires. The key to textile design is being aware of the end product as well as the technical aspects of the materials. Studying the technicalities of textile design will help an interior designer find creative solutions to design problems. By understanding the inner workings of textile design, an interior designer can be better prepared to create artistic spaces which exude elegance and exclusiveness.
Being a creative field that includes fashion design, carpet manufacturing and any other cloth-related field, textile design fulfills a variety of purposes in our lives. For example, our clothing, carpets, drapes, towels, and rugs are all a result of textile design.
These examples illustrate the significance of textiles in our daily lives. The creations of textiles are not only important for their use, but also for the role they play in the fashion industry. Textile designers have the ability to inspire collections, trends, and styles. The textile industry, while being a creative art form, is a very business savvy industry.
Textile designers marry a creative vision of what a finished textile will look like with a deep understanding of the technical aspects of production and the properties of fiber, yarn, and dyes.
The creative process often begins with different art mediums to map concepts for the finished product. Traditionally, drawings of woven textile patterns were translated onto special forms of graph paper called point papers, which were used by the weavers in setting up their looms.
Famous textile designers include the following artists:
Zika Ascher introduced the mohair cult and the flowered prints launched by Christian Dior which were found in Vogue. Zika Ascher came to England from Prague in 1939 and established a small textile business in London with his wife Lida. During the 1940s the Aschers commissioned leading artists such as Matisse and Henry Moore to design a collection of headscarves to brighten up the dull postwar British wardrobe. From 1946 Ascher supplied fabrics to the international fashion industry. They opened their own printworks and became known for lively screen printed designs. Ascher textiles, especially the artist designed ones, now feature regularly in exhibitions and at auction.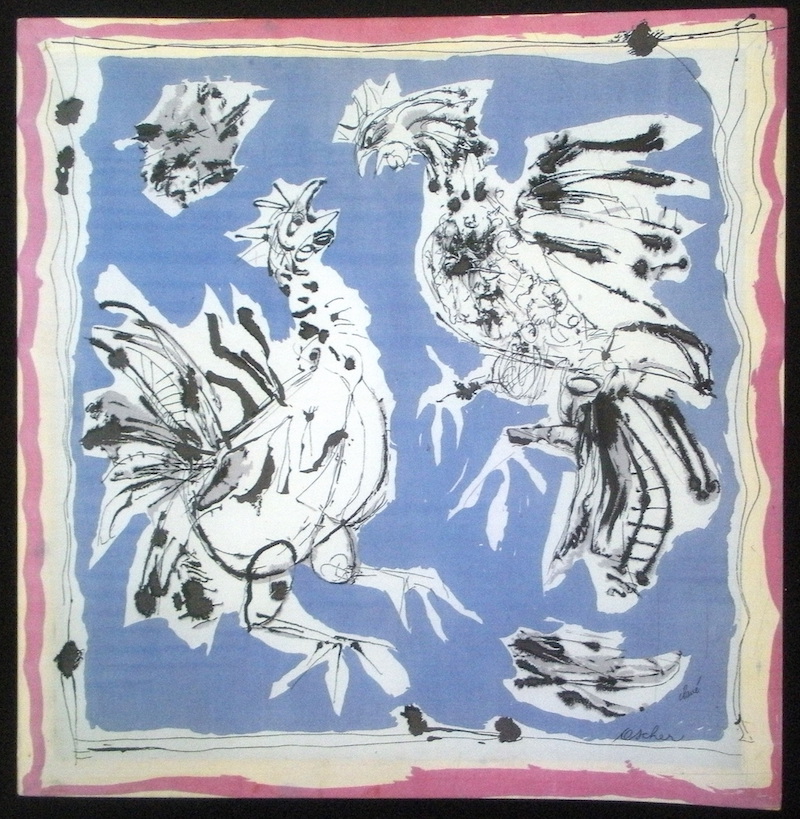 Eddie Squires was the chief designer of Warner fabrics. The company was established in the 1870s in Spitalfields as a silk weaving company, Warner & Sons was one of the best known 20th century Great British producers of high quality domestic woven and printed furnishings. Squires was interested in all aspects of modern art and design, from pop art to space travel. The V&A owns a series of his scrapbooks in which he collected material that inspired him visually, including packaging, postcards and photographs. His research allowed him to create furnishing fabrics, which capture the spirit of the decade. Sue Thatcher was a colleague whose designs were also influenced.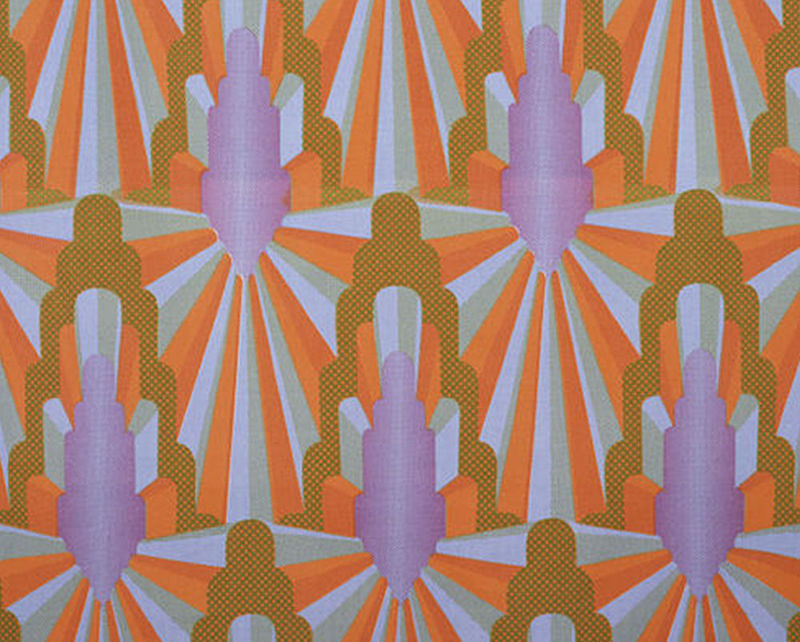 Gunta Stölzl was a German textile artist who played a fundamental role in the development of the Bauhaus school's weaving workshop. She created immense change within the textile field by uniting art practices taught at Bauhaus with traditional textile techniques and became the first woman Master at the school. In her teaching, Gunta applied ideas from modern art that she acquired in the classes ofJonannes Itten (color theory), Paul Klee (visual thinking) and Wassily Kandinsky(abstract art) into a new weaving practice. Her and other students took courses and learned the craft outside of the school, soon becoming experts. Lack of technical guidelines at the Bauhaus School allowed her and her colleagues to experiment with different materials and techniques, changing traditional textile and weaving techniques. Stölzl became the weaving Master in 1925 when Bauhaus relocated to Dessau. Weaving practices at the department soon became of a more functional nature following the needs of contemporary industrial design. Under her direction, Bauhaus Weaving Workshop became one of its most successful facilities.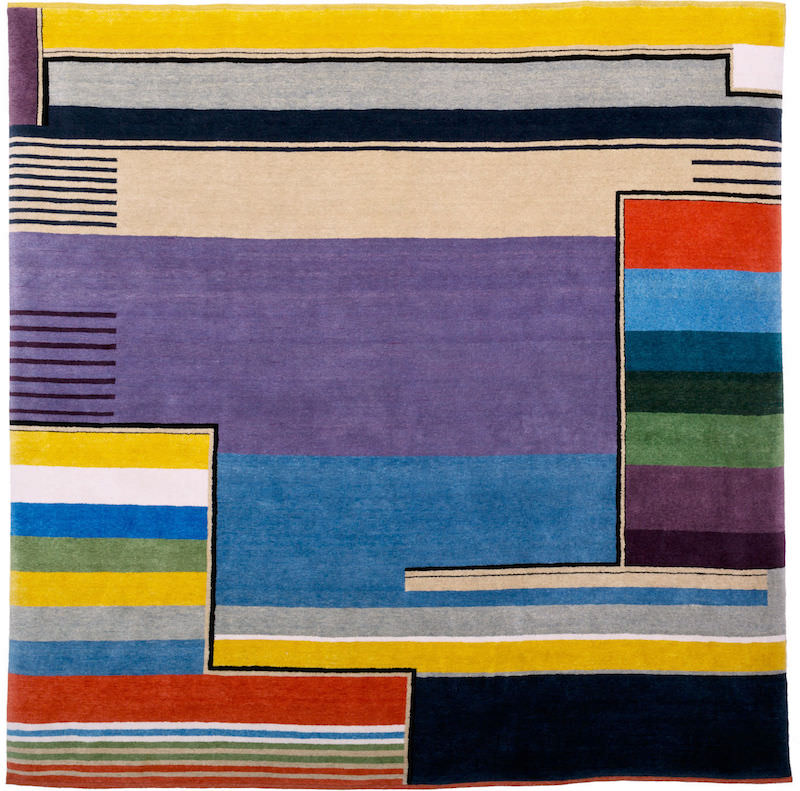 These legendary textile designers still inspire modern interior designers in their quest for inspiration and beauty. By examining the textile industry, we can learn many things about design and art. By enhancing our knowledge in the area of textile designs, we can broaden our understanding of art and interior design.